Window Cleaning
Window cleaning gutter cleaning gutter repair, Harpendenclean have all the tools needed for Window Cleaning Gutter Cleaning and Gutter Repair. Our van carries three sets of professional window cleaning ladders so that we can clean windows at all levels. Our ladders reach up to 27ft. and are designed with the professional window cleaner in mind. They are traditional 'A' Form window cleaning ladders. Safety features include a splayed base for stability and non-slip rubber feet while the non-marking rubber top block increases support and balance as well as preventing damage. Both single and double section window cleaning ladders are lightweight and easy to move between jobs. Harpendenclean have waterfed poles that reach up to 40ft. Our WFP hose is extended from the van and can reach around most properties. Pure water washes the windows, window frames and windowsills.  All balcony windows can be cleaned.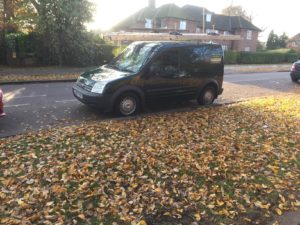 Gutter Cleaning
Harpendenclean can inspect and clean gutters from ladders up to 27ft. We also have a camera inspection kit that reaches up to 40ft. Your Gutters can be cleaned by hand but we also have the latest Skyvac. Our Gutter cleaning machine has 2 Industrial Strength Vacuum Motors giving a huge suction power of 100 inches of Water Lift. When the vacuum cleaner is connected to carbon poles we can reach up to 40ft. Because Carbon fibre is an advanced ultra-lightweight and extremely strong material it enables us to reach the highest gutters with ease. We use our inspection kit together with the gutter cleaning carbon poles.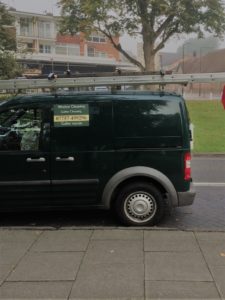 Gutter Repair
If needed gutters can be repaired. Harpendenclean has a lot experience with leaking gutters. We carry spare parts for general repairs. Other parts can be ordered and fitted. We can fit filters to the top of downpipes to prevent blockages. We can also dismantle downpipes to remove compacted debris.
Window cleaning gutter cleaning gutter repair
Please contact Kevin on 07757499296 for a free estimate