Solar panel cleaning
There is a proliferation of solar panels in the area, we are offering a solar panel cleaning service in Harpenden and St Albans. It is vital that they are cleaned to make sure they work to maximum efficiency. We have all the knowledge and equipment to carry out the work so give us a call.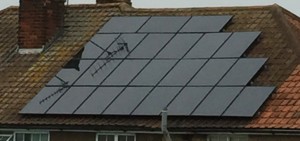 When you get solar panels installed on your roof they will start to get a build up of dirt. Over a period of time this can cause the solar panels to become less effective. If the the solar panels are cleaned on a regular basis it can save you money. The more regular they are cleaned the less time it takes to clean them. Just a quick was over with pure water should do the job, no chemicals are used. The presence of dirt and grime on the panels surface prevents the suns rays from filtering onto the photovoltaic cells reducing their performance. You can ask us for a quote for your solar panels to be cleaned every three months. You will probably be surprised how inexspensive this service is. With permanently clean Solar Panels you should recoup the cost of cleaning from the extra energy they are able to produce.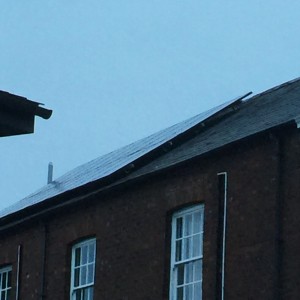 Solar panel cleaning is just one of a number of services that we can offer the Harpenden Home and business owner. For Solar panel cleaning contact Kevin on 07757499296