Harpendenclean provide a comprehensive carpet and upholstery cleaning service for residential and commercial properties in Harpenden, St Albans and surrounding areas. We steam clean carpets and upholstery using a massively powerful twin vac system that will leave you home carpets and soft furnishings  clean and fully refreshed.
Professional grade carpet cleaning is the only proven way to keep carpets looking fresher and brighter for longer.
We are now using a new generation of carpet cleaning solutions which have been developed to exclude the use of harmful chemicals. They are 100% safe for using in the home, pet and child friendly and better for the environment.
we use micro-splitting technology for carpet cleaning, a recent development to the carpet cleaning industry, the term micro-splitting is used to describe the way these solutions work. When applied to carpets and upholstery the solutions break the bond between the dirt and fibre. This is achieved by micro-splitting the soil particles, shattering the bond between the atoms in dirt molecules and as a result the dirt can be removed easily.
We aim to be as unintrusive as possible when cleaning your carpets, using a dual vac Ninja carpet cleaner giving 220 inches of water lift we aim to leave your carpets brilliantly clean and virtually dry. We can also clean your sofas, chairs and soft furnishings on request.
For a competitive Quote today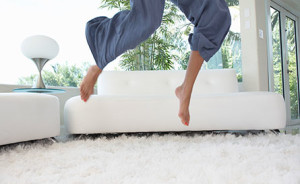 01582 450934   mobile 07757499296 email
elm@clara.co.uk