01582 450934  mob 07757499296 email elm@clara.co.uk
Gutter cleaning and repair
Harpenden Gutter Cleaning
are specialists in cleaning and repairing all types of residential and commercial gutters, for commercial or residential gutter
Cleaning
and 
Maintenance
call us now.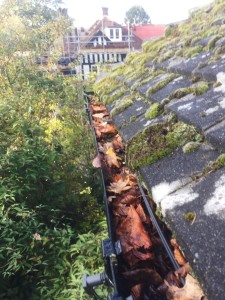 We are experienced in gutter cleaning, ladder use and maintenance, we can help you with all your guttering needs.
Blocked gutters can cause serious damage to your home and property. However, many property owners overlook gutters, due to the mess involved and access difficulties. Nevertheless it is a very important part of your property's weatherproofing system and a few years of neglect can cause decades of regret.
How we work
If you have a blockage in your gutter system that is causing water to overflow we normally visit your home or business on the same day asap after you contact us.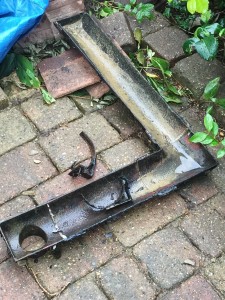 If we can fix it there and then we will, if not we will either send away for any replacement parts or go and buy them locally if they are available. We have experience of replacing old Cast Iron gutters. They can be extremely heavy. If they become loose they can also be lethal. In the right circumstances plastic guttering can be a great alternative. If that is not an option replacement parts for Cast Iron can be obtained.
We have the equipment to get the job done no matter how high!
We have the longest A frame ladders on the market.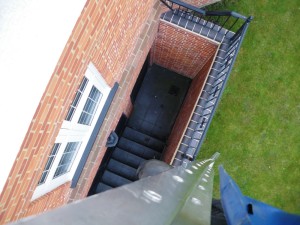 We also have Water fed poles that can reach parts of a building that can appear  inaccessible. If a gutter is blocked we should be able to unblock it. If it needs cleaning inside or out we will be able to reach it. if  a gutter needs fixing or replacing we can get the parts to do the job.
We can clean the outside of your Gutters
We have a fantastic product "CERESIT 132 PVC UPVC PVCu Solvent Cleaner Window Door Conservatory Frame cleaner".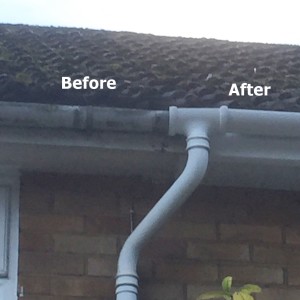 This cleaner cuts into the hardest grime. Upvc can be cleaned to a high standard with this product.
St Albans Gutter Cleaning and Repair
We are able to clean and repair Gutters in St Albans. We have built up a large Clientele in St Albans. If you hav a problem with your guttering or just want them cleaned up and you live in St Albans contact Kevin on 07757499296 .