Gutter Hopper Head
On large roofs with long gutter runs a Hopper head can be installed to cope with high volumes of rain water.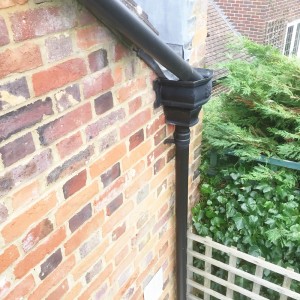 They are usually made of plastic or cast iron. Over time they can also fill up with moss and leaves. This will stop rainwater from flowing into the drain. The position of the Hopper head is usually quite high up and difficult to reach.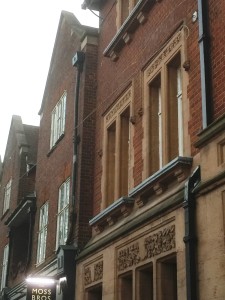 We have long  enough ladders to reach the majority of Hoppers but on the rare occasions that we can't reach with a ladder we can use a gutter vac to do the job. If left the water will cascade down the outside or the waste pipe. This will soon cause damage to the brickwork and rendering, it will also cause damp inside the property. If You would like your guttering inspected, cleaned or repaired contact Kevin on 07757499296 for a competitive quote.