Gully Cleaning Station Road
We have been asked to carry out gully cleaning in station road.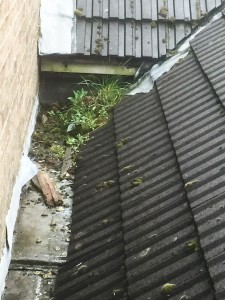 In the photo you can see that there has been a build up of moss and plants growing in a gully at the back of the shops in Station Road, Harpenden. This has been the the cause of a damp patch appearing on an interior wall in one of the buildings. Access could have been a problem as the gully was in a tricky position but with a 27 foot ladder secured at the base we were able to reach the blockage.
Two bags of moss and plants were pulled out and taken away. We have seen this more and more lately due to the mild wet winter which has been ideal for moss and plants to grow in and around gutters and gullies. If you would like a quote for gutter cleaning repair and maintenance   contact Kevin on 07757499296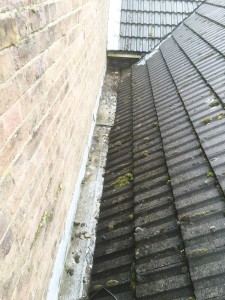 Gully Cleaning Station Road