Gutter Debris
There can be an enormous amount of gutter debris in the rainwater gutters. Because moss, leaves and silt from surrounding trees can build up and block gutters over time. Also at the bottom of gutters there is often a clay like residue that can built up over years.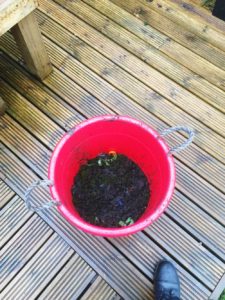 As a result, If there is a storm or heavy downpour of rain the gutter can overflow and run down onto the walls and cladding. The residue needs to be scrapped out to allow rain water to disperse quickly. While cleaning out gutters our customers can also have the cladding and exterior of the gutter cleaned. Your property can look a bit grimy over time. Particularly if you have white UPVC .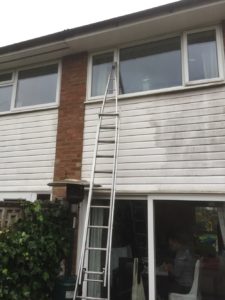 We will spay it with virosol  and wash it with pure water. This will make a noticeable difference to the look of the property. It will make the plastic look like new.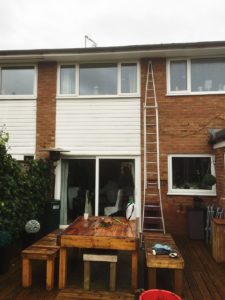 We can also fix any faults or leaks in the pipework. If necessary we can detach the down pipes and wash them through. We will inspect runs to the soak away or drain to see if there are any blockages. If you have any queries about getting your gutters inspected, cleaned or fixed please contact Kevin on 07757499296. You  can email us at elm@clara.co.uk